In-home Cooking Classes
We need to eat. Every day. Forever.
Why not learn to use ingredients and cooking techniques that make us feel good, and enjoy food prep and eating?

Adults are experiential learners. Cookbooks, videos, recipe blogs all can be helpful, but it's completely different cooking in your own kitchen with me. You'll benefit from my knowledge, skills, experience and passion. I demystify cooking, making the process doable (and even playful) and the product flavorful, colorful, vibrant, and nourishing.

Rather than engaging in the food fight around what's nutritious, I focus on cooking from scratch with seasonal whole foods, the common denominator among the cacophony of diets. There's no set program here. I'll join you in your kitchen to help you reach your specific goals, whether it's learning the basics once and for all, or stepping up your game.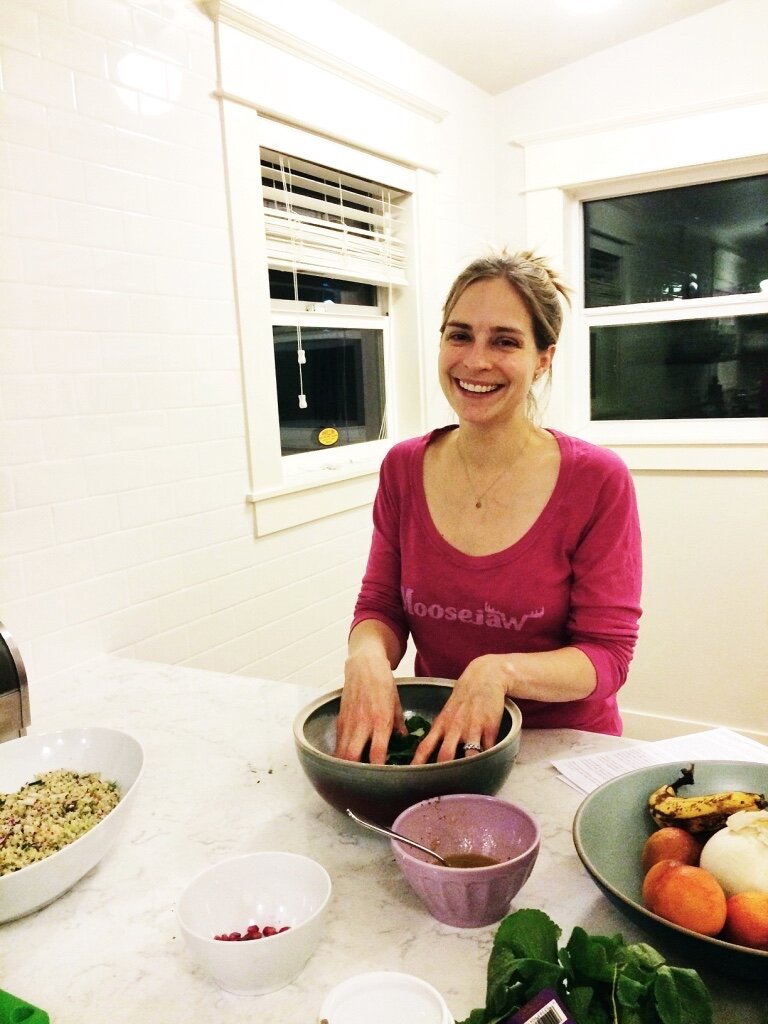 Clients often come to me when they are in a cooking rut and need inspiration, they are striving to eat more vegetables, or their healthcare provider has recommended they change their eating habits.
In-home cooking classes can be a multi-course meal, focus on a single topic like soups, dark leafy greens or sugarless desserts, or explore one ingredient like lentils. Pantry reboot, kitchen set-up and shopping education available. I am happy to partner with your health care provider.

In-home cooking classes are 2 - 3 hours and take place in your kitchen, so you learn with your tools, appliances, counter space etc. and include:
Initial consultation to learn about your goals, dietary preferences, cooking experience, learning style, kitchen equipment

Personalized program including menu and recipe development

Travel to your home

Teaching the class/preparing the food

Recipes & hand outs

3 classes or fewer, $300 each (ingredients not included)
More than 3 classes, $290 each (ingredients not included)
Group classes are available as well.